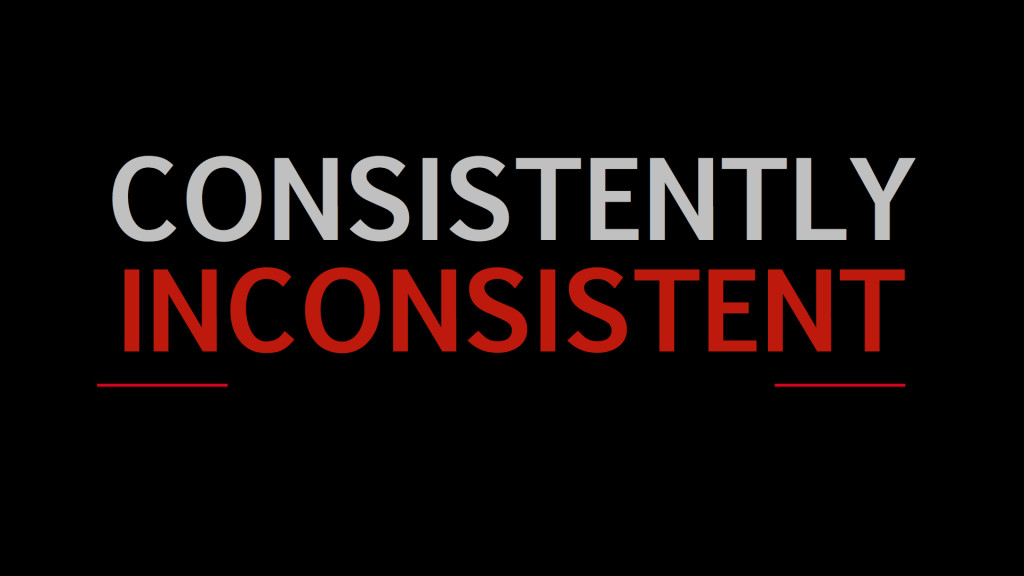 "The hallmark of excellence, the test of greatness is consistency." –Jim Tressel
     The greatest detriment to the Christian life is a lack of consistent effort. The easiest thing in the world is to start something.  We start our Bible study, our prayer time, our soul-winning programs, our devotions to God; but the hardest thing to do is commit ourselves to these disciplines.
Inconsistency kills our influence and undermines our ability to lead.  Whether you are raising children, leading an organization, or coaching a T-ball team, if you are inconsistent in your methods, policies, and philosophies no one will be able to follow you.
Inconsistency hinders our ability to grow in the Lord.  A majority of Christians never experience joy in their relationship with Christ because it is confined to sporadic commitment. Jesus gave us the secret to live the Christian life-we are to carry the cross daily.
Inconsistency breeds chaos and disorder.  From doing the laundry to heading up the business meeting, if there is no consistent pattern in place, the end result will always be confusion and turmoil.  Spiritual contentment is found in simple commitment.  Don't just start something, stay with it, and finish it. The greatest testimony of faith is grounded in perseverance.
Daily Reading: 1 Samuel 15-17
Click the link below to share