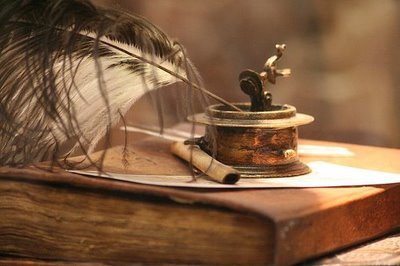 "In our mourning, God gives the hope of another morning." –Kenneth Kuykendall
     Famed theologian and pastor F.B. Meyer spent most of his life serving in churches in England. From time to time he would make trips to North America for evangelistic crusades, seminars, and meetings. During his last few days of travel, Meyer wrote a friend and colleague with these touching words:
"I have just heard, to my great surprise, that I have but a few days to live. It may be that before this reaches, I shall have entered into the palace. Don't trouble to write me. We shall meet again in the morning."
A few days later, Meyer passed away, but not without the promise of reunion. Meyer understood that his end was really just his beginning. You see, in our mourning God gives the hope of another morning. We live in this tabernacle now made of clay, and when it is dissolved we have another home prepared not made with hands. Meyer referred to it as his palace; Christ called it a mansion, but we can call it home if we have been saved by grace. Yes, weeping may endure for the night, but joy comes in the morning. The sting of death is very real, but the promise of morning outshines the gloom from that dreary valley. No correspondence will be needed in heaven, for there we will see each other face to face.
Daily Reading: Numbers 18-20
Click the link below to share