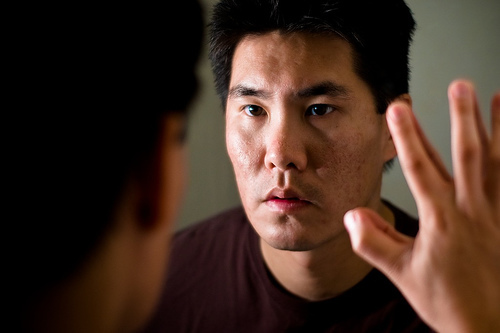 "Is the world crucified to you tonight, or does it fascinate you?" –Leonard Ravenhill
     I was eating with some friends in North Carolina when a small black bird flew down and sat on the windowsill. The window of the restaurant was tinted so when he got done surveying the scenery and turned around he didn't see us, he saw himself. He was immediately furious!
He didn't know who that rascal was staring him in the eye but I could tell they had a long history of problems with each other!
Sometimes in the mornings while I'm brushing my teeth I stop and take in the man I see looking back at me. He is deceptive, complicated, and selfish. I'd lack intelligence if I picked up my hair brush and tried to whip him with it but I'd also lack intelligence if I didn't recognize that man as troublesome flesh.
I have a fight on my hands and it is imperative for the cause of Christ that this enemy is subdued.
Submitted by Zach Whitsel
Daily Reading: Numbers 11-13
Click the link below to share