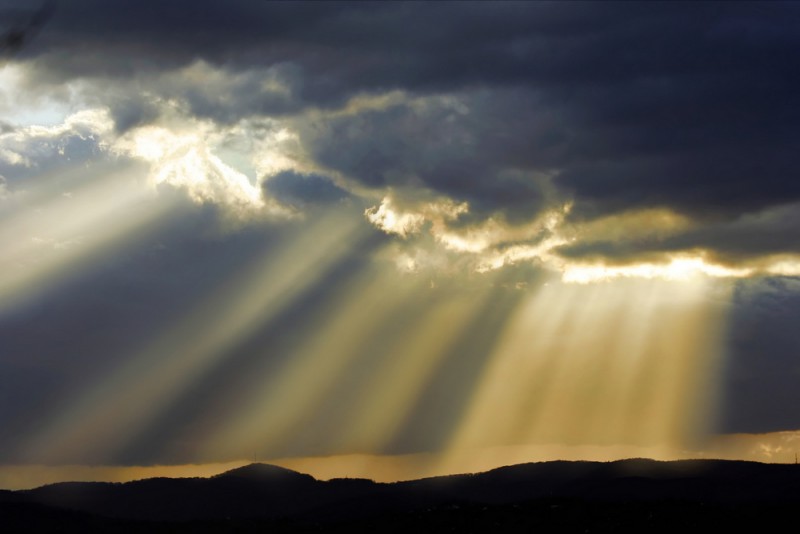 "Worrying won't stop the bad stuff from happening; it just stops you from enjoying the good." –Unknown
     My mother has always been a photographer. My entire childhood was documented through photo albums and VHS recordings. A few nights ago we got interested in comparing me, when I was two years old, to my own son. We pulled out the recording of family Christmas in 1989. As we laughed about the similarities, my mom began to do the math on the dates and made an interesting discovery. Just nine days after this happy footage was captured was the morning she woke up paralyzed on one side from a multiple sclerosis episode. Today my mom is in a wheelchair from a disease that started over two and a half decades ago.
The future is wildly unpredictable. Most of the time the last day of "normal" in our lives is spent in ignorance. Suppose we had foresight of the coming disasters in our lives that we now look back on? Would we have celebrated those moments or would we have thrown them away mourning and fretting ahead of schedule? As I look back on this happy Christmas from 1989, I'm thankful that my parents invested in me, my sister, and each other on that day as if tomorrow was never going to come. I want to live each day of my own life with the same mind. I don't know what tomorrow holds but I've lived enough life to know who holds the future and how capable He is of seeing me through it. Today, I choose to live, love, and give as if tomorrow was never going to arrive.
Submitted by Zach Whitsel
Daily Reading: Exodus 39-40
Click the link below to share