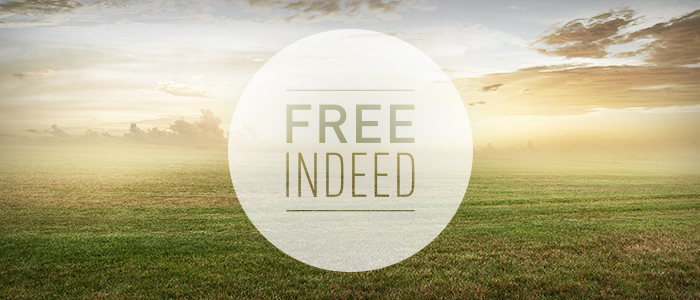 "And ye shall know the truth, and the truth shall make you free." –Jesus Christ
     My little girl has a bad habit of tying our dog up and leaving her. Lucy, our forty pound mutt, is used to this sort of thing. I walked outside a few days ago and discovered Lucy, with a leash hooked to her collar, standing patiently beside a patio table.
Lucy was under the impression that the other end of the leash was tied to the table when in reality she wasn't tied to anything. It took a couple of persuasive whistles but when she realized she was free she trotted into the yard happily!
Whether you struggle with addictions, carnality, or religious bondage Christ came to set you free. In my own life I have found that I'm not usually as restrained as I feel. In fact, many times it is my own volition that keeps me standing by the proverbial table with a leash hanging from my neck.
It's amazing what the truth can do, though.
Submitted by Zach Whitsel
Daily Reading: Exodus 30-32
Click the link below to share