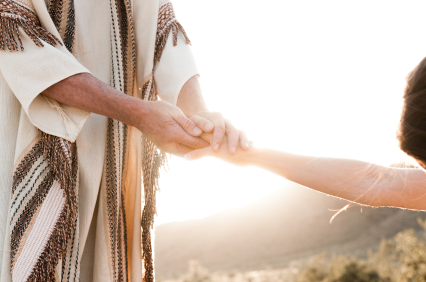 "Wilt thou be made whole?" –Jesus Christ
     There was a man in Scripture who desperately waited every year at the Pool of Bethesda for his healing. He had been a paralytic for thirty eight years. Given that the life expectancy of a Jewish male in those days was anywhere from thirty-five to forty years, this man probably assumed he would die in his condition. The impotency in his legs was a mirror reflection of the weakness and frailty of his heart. His handicap had become his identity.
That all changed when Jesus passed by. Christ saw this man and understood his life-long malady. In divine fashion, Jesus asked him, "Wilt thou be made whole?"
I love that question–it is sobering and bothersome. Christ appealed to this man's will. In essence, Christ was asking, "Do you want to be healed? Is it your desire? Is this something you really want? Are you ready for change? Do you want God's very best?
You see, God is not a God of imposition. He rarely imposes His blessings upon those who do not willingly want them. Do you really want revival? Do you really want to grow in grace? Do you want to reach others? Do you want victory? Do you want joy and peace and healing? I assure you, Jesus wants you to want it. Wilt thou be made whole?
Daily Reading: Exodus 4-6
Click the link below to share