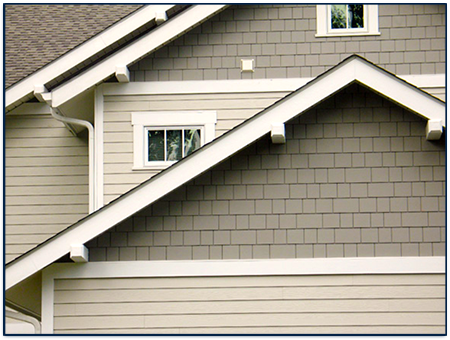 "Therefore if any man be in Christ he is a new creature: old things are passed away; behold, all things are become new." –2 Corinthians 5:17
     We recently had vinyl siding put on our house. It was quite a stressful project. For a week straight our house was a construction zone with saws, hammers, and ladders constantly moving and banging against the house. Once the project was finished our home looked completely different, it was unrecognizable from the road. If you saw a picture of just the house you would not know it was ours. But with new siding and countless hours of noise and stress, nothing on the inside was different. Other than a lot of extra dirt and dust, changing the outside of the house made absolutely no difference to the inside. How many countless hours do we spend trying to change the outside? How many external things do we focus on but ignore the inside?
Isn't it good to know that as Christians no work is required to be new on the inside? Christ did everything necessary and bore all the noise and stress of the construction so that we could be eternally different. Because of Christ's work on the cross we get to begin a new life as a new creature under a new Master. We do not have to be reformed or rehabilitated. We simply believe that the work of Christ on the Cross was sufficient and the outside change will be a byproduct of the internal presence of the Holy Spirit.
Submitted by Shawn McEver
Daily Reading: Genesis 35-37