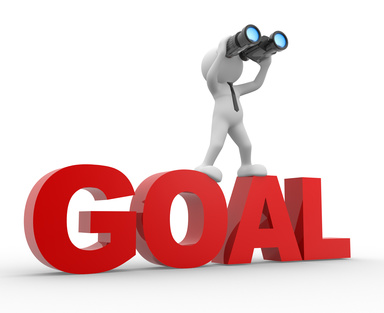 "The written word matters longer and reaches farther than the words we speak." –Albert Mohler
     When you are establishing spiritual goals, you must assess your spiritual condition and resolve to make necessary changes.  This initial step may sound very general, but it will lead to a more definitive principle:
Establish Specific Goals and Write Them Down
Perhaps in your heart and mind you have tried to set goals for your daily walk, but have you written those goals down?  Do you see them every day in print? It's not enough to say "I want to do a better job at reading my Bible." You must ask: How many verses can I learn in a month's time? How do I plan to spiritually benefit? What time of the day can be set aside for reading? What verses can be memorized this week? How can I apply this particular passage to my life?
Whatever the spiritual goal may be (Bible-reading, witnessing, prayer, playing an instrument), make sure it is specific enough so that you can measure your success in some capacity.  Writing down the goal reminds you that you are accountable to ongoing changes.  Donald Whitney said, "Thoughts disentangle themselves when passed through the lips and across the fingertips."
Daily Reading: Genesis 12-15
Click the link below to share