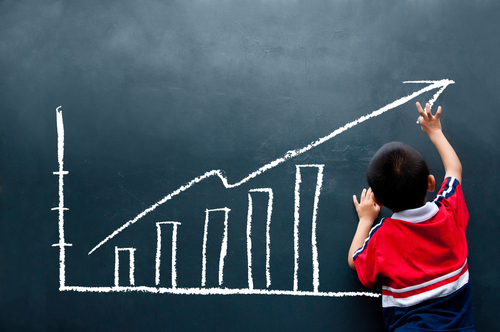 "Our capacity to stand the pain depends on the attraction of the goals we have in view." –Tom Marshall
     Aim at heaven and you will get earth thrown in," said C.S. Lewis, "aim at earth and you will get neither." Having goals is one thing, having the right kind of goals is something altogether different. Many have successfully reached the top of the proverbial ladder only to realize it was leaning against the wrong wall.
The epitome of failure is to succeed at those things that make no difference in eternity. That is why we need to maintain the course of our lives with spiritual pursuits. Call it what you will–resolutions, objectives, pledges, or goals–such endeavors help us to stay accountable in our spiritual development.
Right now in this very moment allow me to ask you a question: What are your spiritual goals for this year? Daily Bible reading? More prayer time? Leading a friend to Christ? Listening to the godly music? Embracing God's call? I am sure you have found in your own life that establishing goals are easy; keeping them is the difficult part. So what can we do to experience some measure of success in our spiritual goal-setting?
Over the next few days we will discuss what it takes to achieve spiritual goals.
Daily Reading: Genesis 4-7
Click the link below to share