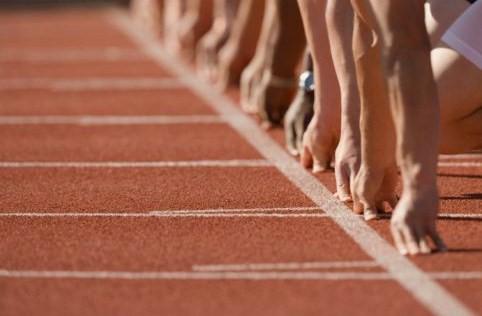 "A man always has two reasons to do anything: A good reason and the real reason." –J.P. Morgan
     In a race the starting point levels the playing field.  There is certain to be an undisputed winner who propels himself before the pack; but the starting point demands that everyone begins in the same place and at the same time.  There is something very hopeful and exciting about the starting point.  It calls you to action, it invites you to begin.  It affords you, and everyone else, an opportunity for potential triumph.
On this first day of the year may I offer three suggestions?
Get on Your Mark.  Make and take the initial steps to set the course for this year.  Get positioned for the days ahead and realize the time has come to get things in order.
Get Set. A runner doesn't get in his block unfocused.  Establish specific goals, dream specific dreams, pray specific prayers and get ready to put forth your best effort.
Go!  It's one thing to buy the right shoes, maintain the right diet, and enter the right race; it's something altogether different to actually run.  The time has come.  Start right where you are and take the first step.  On your mark…get set…GO!!!
Daily Reading: Genesis 1-3
Click the link below to share