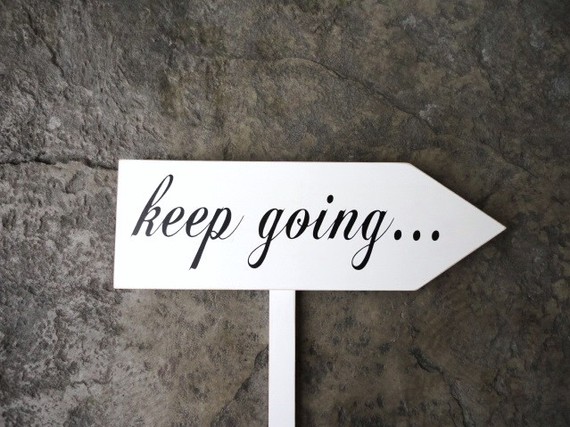 "By prevailing over all distractions, one may unfailingly arrive at his chosen goal or destination" –Christopher Columbus
     Have you ever felt like quitting? Be honest. Have you told yourself you couldn't continue under the current pressures of life? The job is too demanding; the schedule is too hectic; the ministry is too discouraging; the traffic is too congested; the family is too dysfunctional; the church is too indifferent; the relationship is too taxing. Sure, we have all been faced with the temptation of walking away from circumstances. But before you throw in the proverbial towel, remember a few things:
The Past Generation Reminds Us. Look at the patriarchs of old. They faced giants, lions, barbarians, and great battles of the faith. They too had moments when they wanted to quit, but they endured and remained steadfast in the heat of the conflict. They remind us that we can make it.
The Next Generation Resolves Us. Where will your children and grandchildren be in 5, 10, 20 years from now if you decide to lay down your faith today? What kind of heritage will your family, church, or ministry have? The answer depends on you.
This Generation Requires Us. Look around; I am sure someone in close proximity is facing a greater, more pressing situation. They need you to be faithful. Pick up the towel, take a few more steps and keep going for God.
Daily Reading: Romans 11-13
Click the link below to share