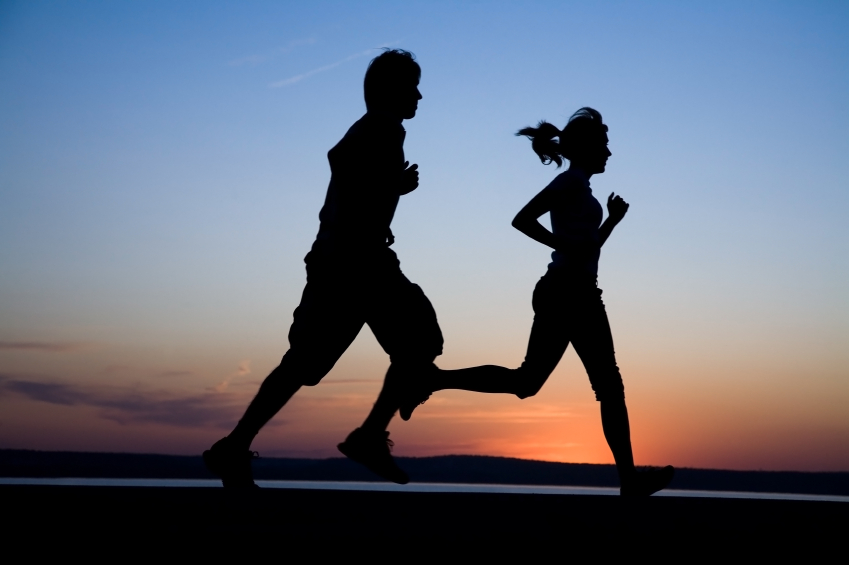 "A man that hath friends must shew himself friendly; and there is a Friend that sticketh closer than a brother." –Proverbs 18:24
     Running is my favorite way to spend time with God. But life happens and running gets tough. Lately, I finish and feel disappointed, discouraged and defeated. A friend, who runs marathons, mentioned to me that she wanted to meet one day for a run. I had never run with anyone and was quite intimidated but accepted the challenge. We started with a walk, just as I always do, and quickly picked up the pace. While I was tired, and at times wanted to give up, I pushed through because of her encouragement and willingness to run alongside of me. She encouraged me to keep going. After our run I realized that we had kept a pace that I had not been able to keep in months and I felt better than I had in a long time.
My spiritual walk was much the same. I was feeling very discouraged and defeated. While running with a friend, God revealed to me that I am still capable of running the race He has set before me. My previous attempts failed because I was relying on my strength. God showed me that I have a friend who wants to run with me. He showed me that I need the strength and grace of this friend when I am at my weakest. He reminded me that this friend will have mercy when I try to quit but will also encourage me to keep going. He taught me that by relying on this friend's sufficiency, strength, and presence in my race I will finish victoriously. I am so glad that I have a friend in Jesus!
Submitted by Shawn McEver
Daily Reading: John 19-21
Click the link below to share