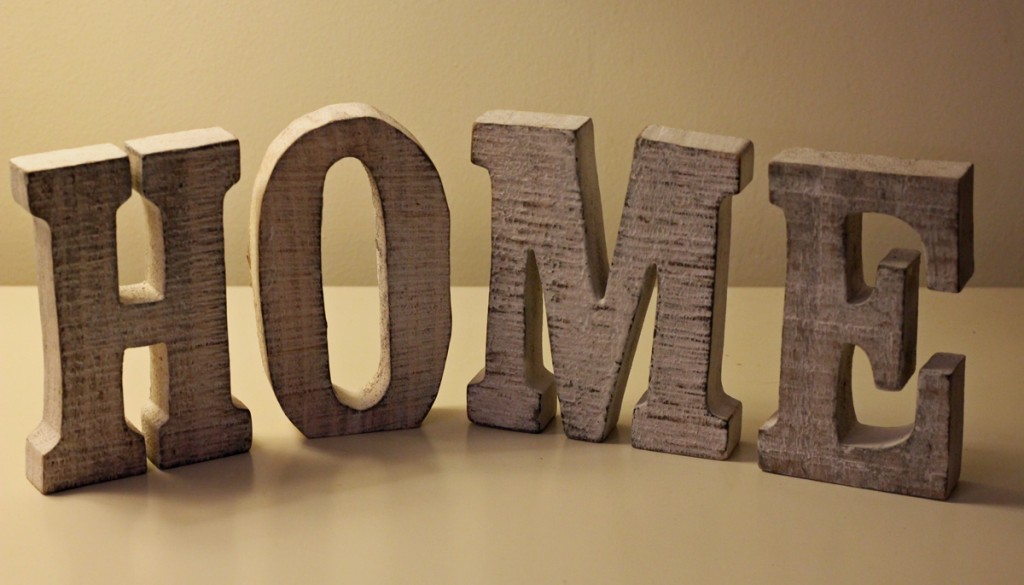 "He whose heart is in heaven need not fear to put his foot in the grave."–Matthew Henry
     The numbers "1211" may not mean a lot to you, but they mean the world to me. Those are the street numbers of my address in Loganville, Georgia. Those numbers represent my house, my yard, my trees, my trashcans, my fence, and my driveway. They remind me of fading-green shutters, a basement with a ping-pong table, a fireplace with gas logs, and an attic full of Christmas decorations.
At 1211, I play front-yard football with my three wonderful sons. At 1211, I smell vegetable soup as it simmers for hours in the crock-pot. At 1211, I watch my wife as she reads a book on the couch.   At 1211, I watch my two dogs chase a menacing squirrel up a tree only to stare at it for 15 minutes. 1211 reminds me how thankful I am to have a home. The Lord knows there is something in all of us that loves being home; that is why He gave us these comforting words, "In my Father's house are many mansions: if it were not so, I would have told you. I go prepare a place for you. And if I go prepare a place for you, I will come again and receive you unto myself; that where I am, there ye may be also."
It may not be a mansion on the hillside, and it may not look like a royal estate; but my modest home reminds me that I have a home prepared where the saints abide, just over in the glory land. Oftentimes I see a glimpse of heaven at 1211.
Daily Reading: Zechariah 8-14
Click the link below to share