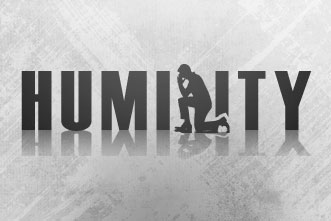 "The only way to ascend in greatness is to first bow in humity." –Kenneth Kuykendall
     Just before Christ entered into Jerusalem to die on the cross, the mother of James and John approached the Lord.  The Bible tells us that she worshipped Him, but she came with an ulterior motive.  She asked the Lord to allow her two sons to sit on His right and left hand in His kingdom.  With a self-serving spirit they sought position, title, and recognition.
Jesus replied to her, "Ye know not what ye ask. Are ye able to drink of the cup that I shall drink of, and to be baptized with the baptism that I am baptized with?" (Matthew 20:22).  The only way Jesus would ascend to His throne victoriously would be through His suffering and death.  Jesus continued with His sobering lesson by saying, "But whosoever will be great among you, let him be your minister."  Service and sacrifice is the prerequisite for greatness.
Jesus wanted His disciples to know that successful ministry was about serving others.  Large platforms, name recognition, titles and positions will never secure your spot before Almighty God.  If you want to be great in the kingdom, live as Christ lived: with a sacrificial intent.  The only way to rise in greatness is to first bow in humility.
Daily Reading: Ezekiel 1-4
Click the link below to share