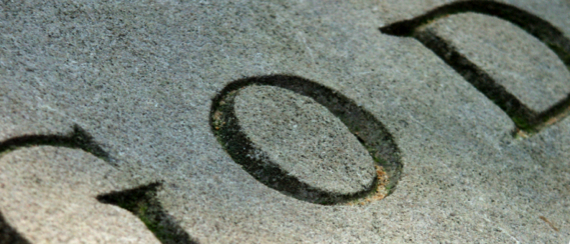 "…for I am God; and there is none else; I am God, and there is none like me."  –Isaiah 4:6
     When I was in high school I had a friend whose parents were Buddhists.  I remember being in their home one evening and watching my friend's dad bow down to his Buddha.  He burned incense and began meditating.  As I watched him pray to his god I began thinking about the hopelessness of his situation.
I thought to myself, "If there was suddenly a fire or a flood in this house, he would have to deliver his god of stone. He would have to literally take hold of his god and rescue him from the situation."  As I thought about his spiritual despair it was though the Lord spoke to my heart about the greatness of my God.
My God would never need me to deliver Him, but He does deliver me.  My God would never need me to take hold of Him, but so many times in my life He has taken hold of me.  I do not worship a god who needs me to deliver Him; no, the God I serve delivers me!  I didn't create Him; He created me!  What a joy it is to know that we as Christians worship the True and Living God.  Our God is not dead, He is not a statue made of wood or stone.  He is the only Lord God and besides Him there is none other.  He resides in our hearts and lives eternally.  Because He lives, we live.  What a mighty God we serve!
Daily Reading: Isaiah 23-27
Click the link below to share