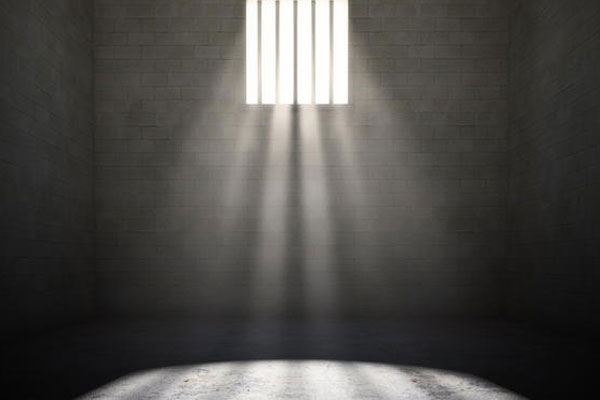 "The life of a true Christian should be a perpetual jubilee, a prelude to the festivals of eternity." –Theophane Bernard
     In the sixteenth chapter of the book of Acts, Paul and Silas were cast into the Philippian jail at midnight.  Beaten, bruised, and broken they ironically felt blessed- blessed to suffer for their Lord and Savior.  It was during those dark moments they began singing praises unto the Lord.  Instead of murmuring and complaining about their current situation, they chose to give God honor and praise with their lips.  Ultimately their positive persuasion led to the conversion of the jailor and his family.  The noise they heard in the night was the sound of worship and praise from God's servants.
We too are living in dark days of the midnight hour.  Believers of Jesus Christ more and more are facing an intolerant society.  Morality, politics, entertainment, and the culture at large are in the midst of darkness.  It would easy to moan and groan about how bad things have become.  But instead of complaining- why not celebrate the goodness of God?
During these dark days the world needs to hear noises in the night.  They need to hear the gladness and joy of the people of God.  Join Paul and Silas- strike up the band, lift up your voice and show those who sit in darkness where to find the light.  Be the noise in their night.
Daily Reading: Proverbs 24-26
Click the link below to share