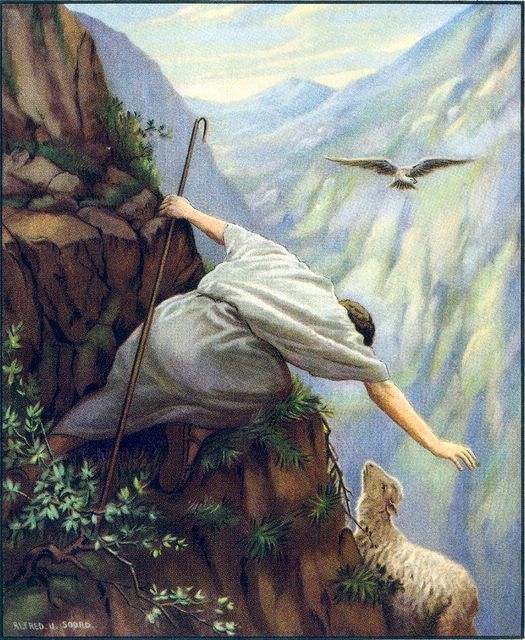 "Go ye into the world and preach the gospel…" –Mark 16:15
     If you are going to make it out of the wilderness of sin, be sure, you'll be riding on the strong shoulders of the Good Shepherd.  You may think that once the Good Shepherd finds his wayward, rebellious sheep that he would rebuke and condemn the contrary animal.  But according to the parable of Luke 15, just the opposite takes place.
Listen to the words of Christ, "And when he hath found it, he layeth it on his shoulders, rejoicing. And when he cometh home, he calleth together his friends and neighbors, saying unto them, Rejoice with me; for I have found my sheep which was lost" (Luke 15:5-6).
You want to know something? The shepherd was more excited about finding the sheep than the sheep was about being found.  Christ didn't come into the world to condemn the world, neither does He condemn you and I–we are condemned already.  He came that the world, through Him, might be saved.
If you have been found by the Good Shepherd, rejoice with Him over this eternal truth: You are found in Him, and He is happy about it!
Daily Reading: Psalms 140-145
Click the link below to share