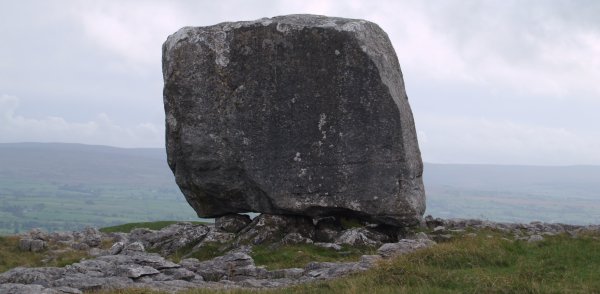 "Only he who says 'The Lord is my strength' can say 'Of whom shall I be afraid'"–Alexander MacLaren
     One of the most successful advertising campaigns for Chevrolet lasted from 1992-2004.  They produced a series of commercials for their pickup trucks entitled "Like a Rock."  Bob Seger sang the now famous words "Like a Rock, I was strong as I could be, like a rock, nothing ever got to me-like a rock." The premise of the commercials was to make us believe that you can depend upon their line of trucks. As long as you were driving a Chevrolet nothing could go wrong.
I passed by a junk yard the other day and saw three Chevrolet pickups that were wrecked, rusted and piled on top of each other. Even though Chevrolet built a good truck, their product was not indestructible.  The only thing in life that is "Like a Rock" is our Lord and Savior.
He is the Chief Cornerstone.  He is the Rock of Offense.  He is the Rock of Israel.  He is the Rock of Salvation.  And in time and eternity He is the Rock of Ages.  You can depend on Him.  You can build your life upon Him.  You can trust Him to be strong, stable, and secure.
Even as water and honey came out of the rock for the Jewish people during the wilderness, our God provides blessing and bounty in Christ Jesus, the eternal Rock of Salvation.
Daily Reading: Psalms 70-73
Click the link below to share