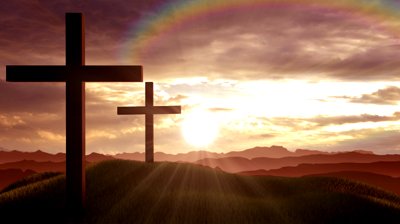 "God moves in a mysterious way, His wonder to perform; He plants His footsteps in the sea, and rides upon the storm"– William Cowper
     Although they had been traveling with Jesus for some time, and should have known the answer, the disciples asked the Lord a question many ask during the course of their lives, "Lord, carest thou not that we perish?" We may initially think this is a thoughtless, insensitive question.  How could feeble, fleshly human ask holy, righteous God if He cares?  How could we possibly question the integrity of God's love?  What would prompt a follower of the Lord Jesus Christ to have such a faithless thought?  Answer…a storm.
The disciples asked this question in the midst of the storm on the Sea of Galilee.  They had seen His compassion, mercy, and love extended to others; they, too, had been recipients of His grace.  But there is something about a storm that causes us to think only of self.  During the storms of life we get in "survival mode." We wonder where God is and if He cares.
The answer is, God does care and God does love us.  In fact, Jesus stepped out in the midst of their storm and spoke peace.  He not only calmed the wind, He calmed the weary.  Just because the Lord permits a storm to come into your life doesn't mean He doesn't care.  On the contrary, He uses the storm as a means to bring you peace and calm.
Daily Reading: Job 8-10
Click the link below to share