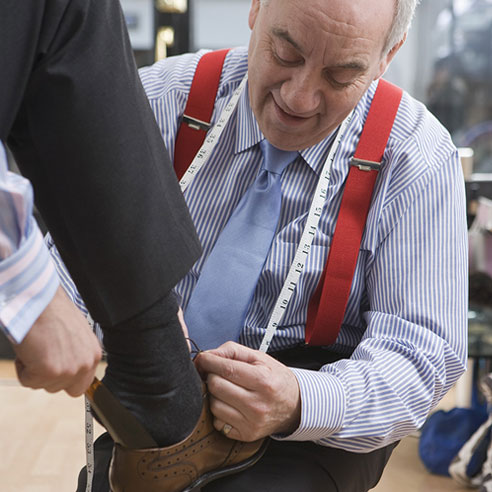 "Passion costs me too much to bestow it on every trifle" –Thomas Adams
     My wife and I recently watched a special report on television about the shoe obsession of a lady name Beth Shak.  Her fascination with shoes is like none other.  The report estimated this woman has over 1,200 pairs of shoes ranging from flip-flops to expensive designer brands.  The most expensive pair that she owns is $3,500.  Her favorite brand is by Christian Louboutin; she owns 700 pairs of this variety each ranging from $600 to thousands per pair.  Her collection is valued right at one million dollars.  During her divorce her husband actually sued for his stake in the collection.
Obsession can come in all shapes and sizes.  From substance abuse to compulsive disorders, people can become infatuated with anything.  The problem arrives when something begins to control and manipulate your life.
If we are to be obsessed with anything let it be our desire to please God.  There was a man at the Corinthian church by the name of Stephanas.  Paul said of this man and his family that they, "addicted themselves to the ministry of the saints" (1 Corinthians 16:15).  May God give us a passion and obsession- not for earthly things that fade, but for eternal things that abide forever.
Daily Reading: 2 Chronicles 32-34
Click the link below to share