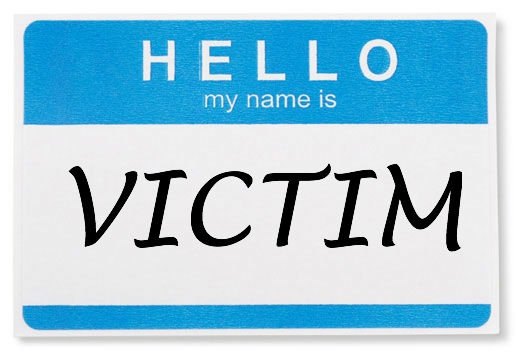 "Things turn out best for the people who make the best of the way things turn out" –John Wooden
     The victimization in our land is out of control.  People blame their sins, mistakes, and crimes on everything and anything but themselves.  Judges and defense attorneys have to endure outlandish excuses for the most heinous of acts.  In his book, Monday Morning Choices, David Cottrell outlines some "reasons" why people make poor decisions:
He was caught with a murder weapon, but he was abused as a child.
Her shoplifting was witnessed by several people, but she's the product of a broken home.
He did it, but he has attention deficit disorder.
Her mother didn't love her.
He grew up in a rough neighborhood.
She was bullied in school.  And the list goes on and on. 
     Certainly, bad things happen in our lives, but how we respond to those bad things is ultimately the culmination of our character.  When we stand before the Judgment Seat of Christ we will not be able to blame external circumstances for internal failures.  Life is about choices; we must embrace responsibility and make the most of what has been given us.
Daily Reading: 2 Chronicles 21-24
Click the link below to share