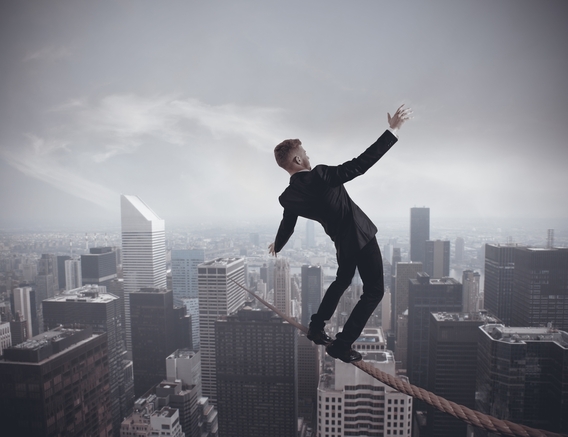 "Ignorance and uncertainty about tomorrow is our native air." –John Piper
     When it comes to faith there are three types of people: risk-takers, caretakers, and undertakers.  Which are you?
Risk-takers are those who are willing to exercise their faith.  They step out on the side of the boat, set their gaze on Christ, and believe they can walk on watery paths.  They have vision, they set goals, they attempt great things for God.  Do they fail? Yes. Do they make mistakes? Absolutely.  They don't necessarily succeed at everything they do, but they do something.
     Caretakers just hold down the fort.  They are satisfied with status-quo spirituality.  They are guardians of the mundane.  They like the way things are, and have a hard time with change.  This kind of faith rarely sees great loss, but it never experiences great victory.
Undertakers want to bury everything.  They tear down more than they build up.  They are negative, critical, cynical, and attempt to destroy any momentum toward life.  They are miserable and desire everyone in proximity to be miserable as well.
Refuse to be an undertaker, become dissatisfied as a caretaker, and attempt to be a risk-taker for the glory of God.
Daily Reading: 2 Kings 12-14
Click the link below to share