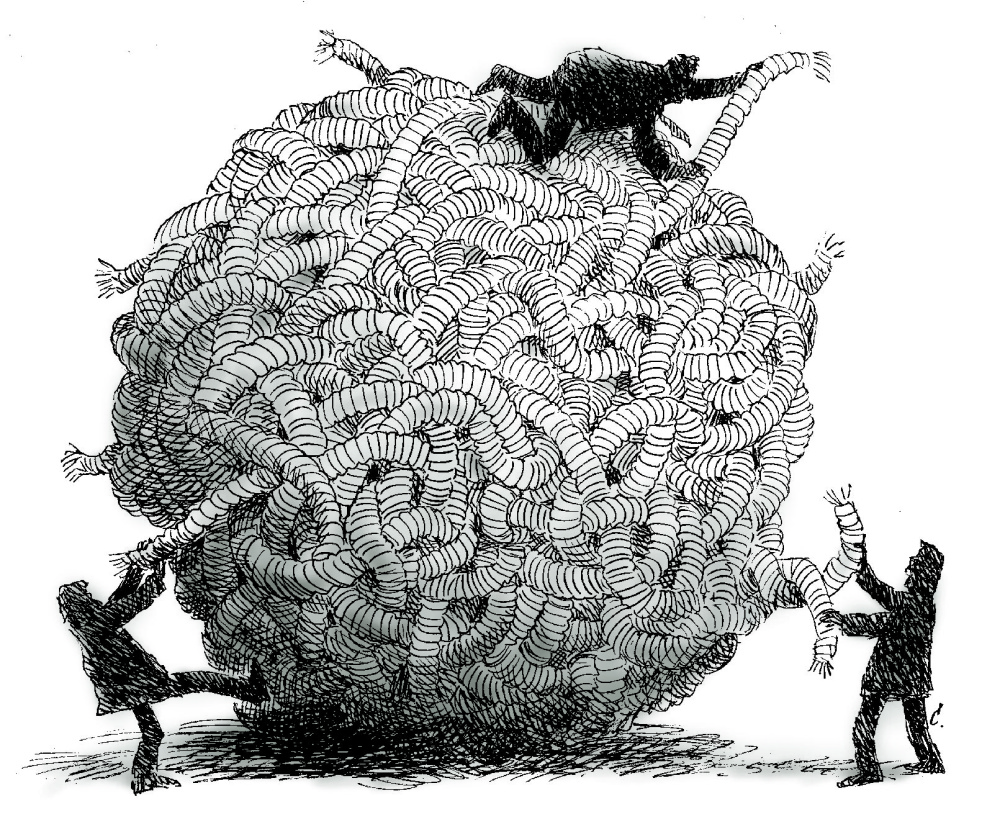 "He that is everywhere is nowhere." –Thomas Fuller
     There was a lady who went to work at a large mill.  Her primary job was to sew.  The foreman came around on the first day and said, "The most important thing you need to know is this: If your threads get tangled, call me and I will come and fix them."  He pointed to a sign above her head which read: If your threads get tangled, call the foreman.
She soon began her job, and sure enough, her threads became tangled.  She thought to herself, "I won't bother the foreman, he is too busy."  After several failed attempts of untangling the thread, the foreman came by and saw her frustration.  When he asked about her defiance she said, "I want you to know that I did the best I could!" The foreman responded, "No you didn't.  If you had done the best you could, you would have called me."
Too often, we, like the seamstress, want to untangle the mess in our lives without the help of God.  Hesitant to bother the Lord, we try to resolve the pressing issues by ourselves.  Such an approach always leads to frustration and failure.  The greatest failure is not the tangled threads; the greatest failure is not involving the foreman.
Daily Reading: 2 Kings 4-5