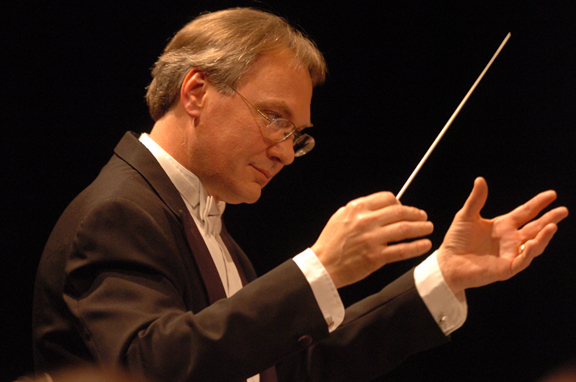 "God loves us by liberating us from the bondage of self so that we can enjoy knowing and admiring Him forever" –John Piper
     Years ago, a reporter asked a performer of the Boston Philharmonic Orchestra this question: "How does it feel to get a standing ovation from the crowd at the end of your performance and then wake up in the morning to a negative review in the newspaper?"
The woman responded by saying that she had learned not to pay attention to the applause of the roaring crowds or the criticism of the negative columnists.  Instead, she did what she did each and every night for the approval of her conductor.  "He is the only person who really knows how I am supposed to perform anyway."
At the end of each and every day we all have fans and critics.  They can be equally detrimental.  If we constantly listen to the thunderous applause of our supporters we may end up becoming pretentious and pompous.  If we give much time to the naysayers of our lives we become discouraged and defeated.
Therefore, we must simply strive to live under the approval of our Heavenly Conductor. He alone is the Master of our stage.  At the end of our lives, we will only stand before Him, no one else.
Drown out the cheers and choke out the criticism. Finish each day with the intent to simply please the Lord. Whatever you do therefore, do for His honor and glory.
DAILY SCRIPTURE READING: 1 Samuel 15-17