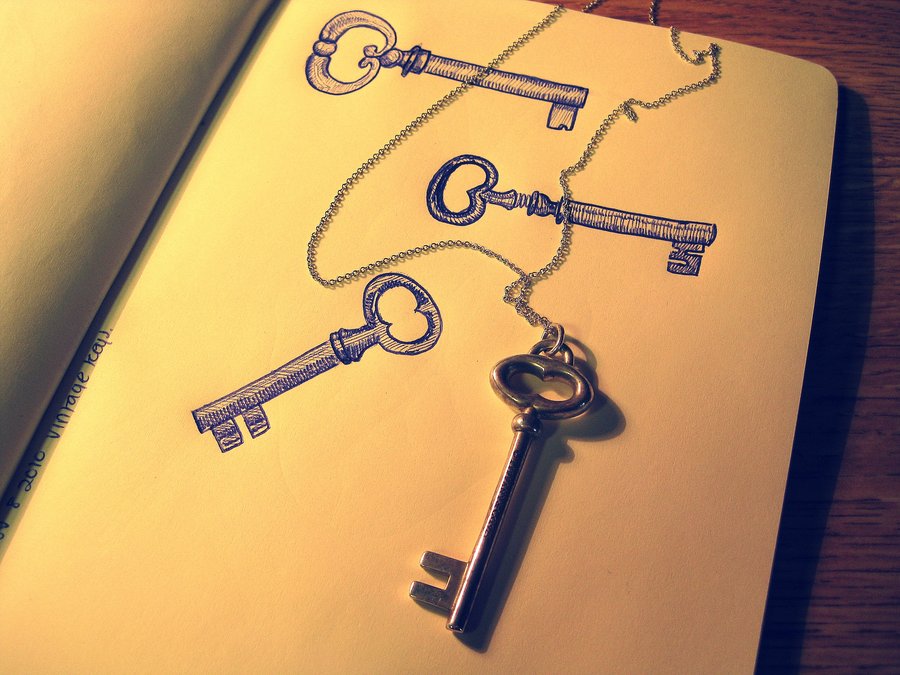 "Knowledge of the truth comes with the surrender of the will" –R.A. Torrey
     King David handed over the proverbial keys to the Lord when he recorded these words in Psalm 139:23-24, "Search me, O God, and know my heart: try me and know my thoughts: And see if there be any wicked way in me, and lead me in the way everlasting."
What a prayer! What a request! In essence, David was saying, "God, I want you to have access to every area of my life.  There is not one room in my spiritual house that does not belong to you.  Here is the key to the door of my heart."  Giving God the keys involves a few things:
The Entrance of God.  God certainly does not need our permission to gain entry into our lives; He is omnipresent.  God is not restricted by locks.  However, when we invite Him into the secret places of our hearts, it demonstrates to the Lord our desire to know Him.
The Evaluation of God.  David used the words: search me, know me, try me.  God sees all, knows all, and hears all.  His exam is thorough, His evaluation is exhaustive.  The intent of David's request is for God to refine, rebuke, and renew His heart with righteousness.
The Excavation of God. The ultimate purpose behind this penetrating request is for God to see if there is "any wicked way in me" and to "lead me in the way everlasting."  This doesn't happen by accident.  It only happens when we willingly give God the keys.
DAILY SCRIPTURE READING: Joshua 19-21