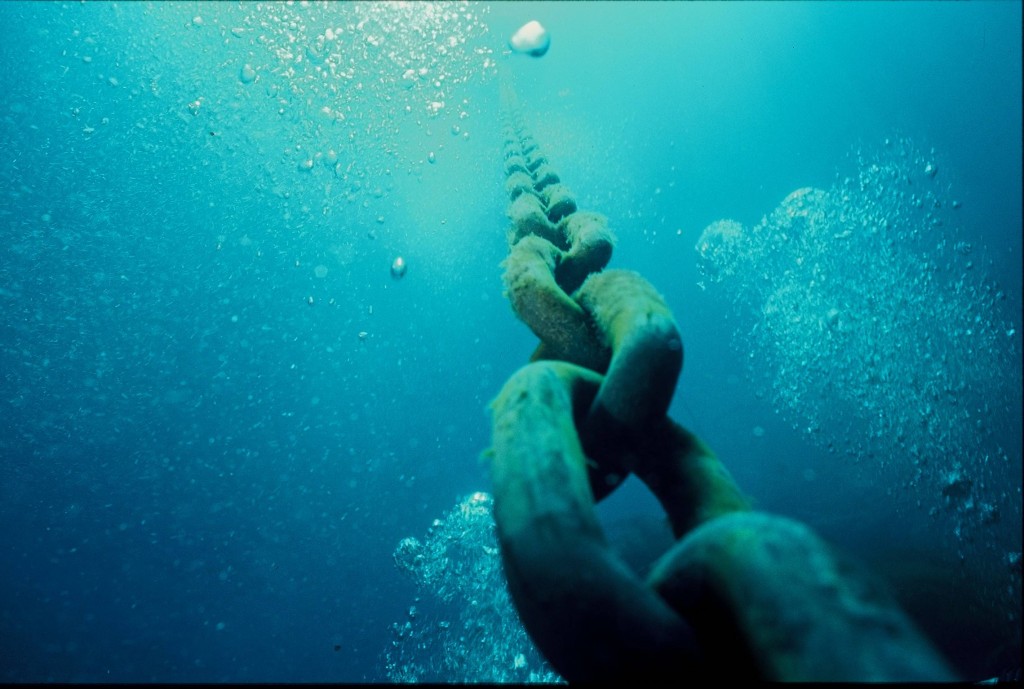 "Adversity causes some men to break, others to break records" –William Arthur Ward
     While traveling on adverse seas it is imperative we have certain anchors.  You'll never want to face a storm without these vital strongholds.
The Anchor of God's Providence. When you know the WHO, you don't have to know the WHY. Alexander Carson said it this way, "The sun and the rain minister to the nourishment and comfort equally of the righteous and the wicked, not from necessity of general laws, but from the immediate providence of Him who, in the government of the world, wills the results."
The Anchor of God's Promises. In the storm, we too often listen for a voice to guide us while we leave the charting map somewhere folded in the cabin. God has given us His promises. His Word is not a glorified doctrinal thesis to be debated by various theological schools of thought. It is to be used, applied, and trusted. We are to anchor our souls in every jot and title.
The Anchor of God's People. In his book, True Community, Jerry Bridges states, "Biblical community goes much deeper than sharing common goals, though it ultimately involves that. Biblical community is first of all the sharing of the common life in Christ." On every sea in every storm in the Bible you will find believers traveling together. Storms are easier to endure when others help toss over the anchor.
DAILY SCRIPTURE READING: Numbers 28-30