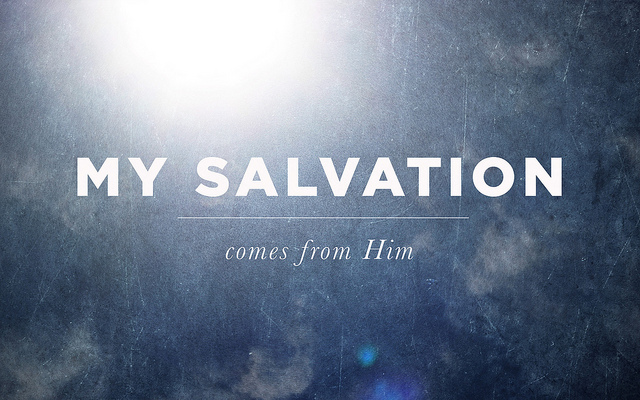 "The law can only chase a man to Calvary, and no further" –D.L. Moody
Vance Havner said of salvation, "To some, Christianity is an argument.  To many, it is an performance.  To a few, it is an experience."  The new birth is more than a checked box, a repeated prayer, or a raised hand.  Salvation is the impartation of a new nature, one likened to Christ.  Such radical change is accompanied by divine persuasion.  God not only wants us to be saved, He wants us to know that we are saved.  Consider these three wonderful truths of salvation:
1. The Cause of Salvation is Grace.  We bring nothing to the table.  God does not negotiate or deliver us from our sin based on merit, ability, or intellect.  God's plan of salvation is divinely initiated.  Man can, and does, refuse salvation; but if he is saved, it is God's doing.
2. The Certainty of Salvation is Guaranteed. God does not want us to wonder around aimlessly in the dark concerning our eternal destination.  He has given us His Word and assures us that "whosoever calleth upon the name of the Lord shall be saved."  Yes, He wants us to know that we have eternal life.  Your salvation is supported by the Book, the Blood, and the Belief in the Son of God.
3. The Continuation of Salvation is Glory. How long will you be saved?  The answer in short: As long as Jesus is alive!  Salvation is an eternal state.  The ultimate aim of salvation is for the eternal praise, honor, and glory of Jesus Christ.  Yes, we are saved forever!
DAILY SCRIPTURE READING: Numbers 16-17