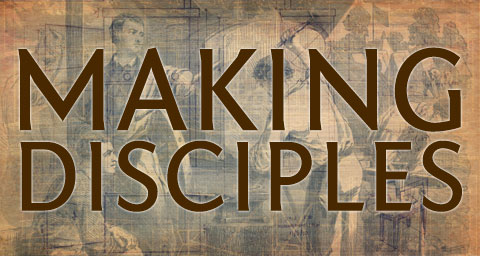 "The Great Commission has more to do with depth than strategy" –Bill Hull
When God instructed us to go into the world, He had multiplication, not addition in mind.  Addition occurs when we give the Gospel to someone, they in turn, trust Christ by faith, and we repeat the process.  If this is the pattern we use in our soul-winning endeavors, we have short-changed the program of God to reach the world.
Don't get me wrong, any addition to the family of God merits praise and glory in the presence of angels.  But it is multiplication, not addition that rapidly and largely increases the Kingdom.  Multiplication occurs when we give the Gospel to someone, they in turn trust Christ by faith, and we, in turn embrace the efforts of discipleship.
The work of Addition may or may not leave someone on the doorsteps wondering what to do next; the work of Multiplication takes that person by the hand, and begins teaching them about the bliss and battles of the crucified life.  It's relational, it's biblical.
In short, the Great Commission is scarcely about the infrastructure of campaigns and crusades; it is more about the development and continuation of relationships. If we leave the relational aspect out of our soul-winning campaigns we have only partially obeyed Christ's command, thus disobeying it altogether.
DAILY SCRIPTURE READING: Genesis 27-29
(Follow the Link Above for Scripture Reading)