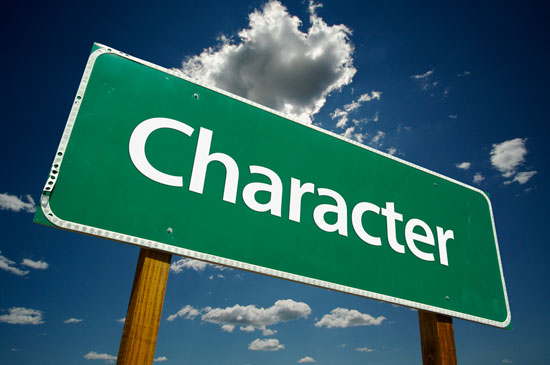 "Your gifts might get you to the top, but only your character will keep you there" –Hans Finzel
The story is told of a farmer who pulled his truck onto the scales of a grain elevator to measure the weight of his harvest.  As the scale operator started weighing the freight, the farmer quietly stepped on the scales to add his own weight to the crop.
The scale operator noticed the farmer's deceptive maneuver but chose not to call the police.  Instead he handed the farmer his receipt and said, "Here's the total for your crop.  And by the way sir, you just sold yourself for eight dollars and fifty six cents."
Character is developed in those moments when you think no one else is looking.  Or as D.L. Moody said, "Character is what you are in the dark."  Character is, in its purest form, the sum total of the decisions we make.  The decisions we make in the small, everyday moments of life ultimately determine the kind of person we become.
Perhaps the farmer thought he was getting away with something, but in reality, someone was watching…Someone is always watching.  You may be able to fool those around you, but I assure you, the Lord has a watchful eye and knows the intent of our hearts.
Develop your character by making the right decisions in those moments that are seemingly small and insignificant.  "Who you are becoming" said Brad Lomenick, "is more important than what you are doing."
DAILY SCRIPTURE READING: Genesis 12-15
(Follow the Link Above for Scripture Reading)