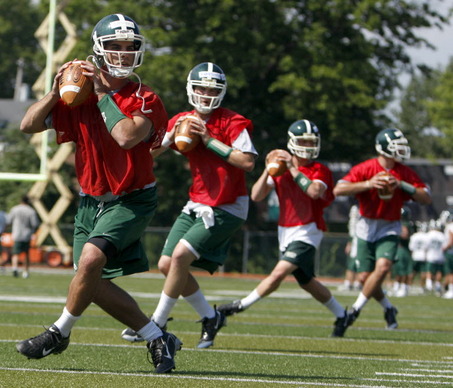 "Let prayer be the key in the morning, and the bolt at night" –Philip Henry
I remember the dreaded "two-a-day" practices in high school football.  It happened toward the end of the summer months just before the start of the season.  The deep-southern sun was always a scorcher during those long days, and the practices were equally brutal.  For two straight weeks our team would rise early, practice until lunch, and then hit the fields again until late in the afternoon.
I can still feel the weight of the equipment, the exhaustion of the drills, and the fatigue from running killer sprints up and down the field.  Oh, how I miss high school football…the "two-a-day" practices, not so much.
Although we dreaded those long, arduous practices, and even questioned why the coaches pushed us to the limits, they did make a difference.  If nothing else, they developed stamina and persistence in the face of exhaustion.  Without that two-week period of relentless practices, we would have been ill-prepared for the first big game.
Two-a-day practices are equally vital in our prayer lives.  In the Old Testament, Daniel actually had "three-a-day" encounters with God.  In the face of political and social danger, Daniel opened his windows, set his face toward Jerusalem, bowed his knees unto the Lord, and prayed as he had always done.  He would rather face the lions than go a day without prayer
In these days of stress, pressure, and continual angst, it is vital to stay in direct communication with God.  Have "two-a-day" practices. Start and finish your day in the same fashion: in prayer with the Lord.