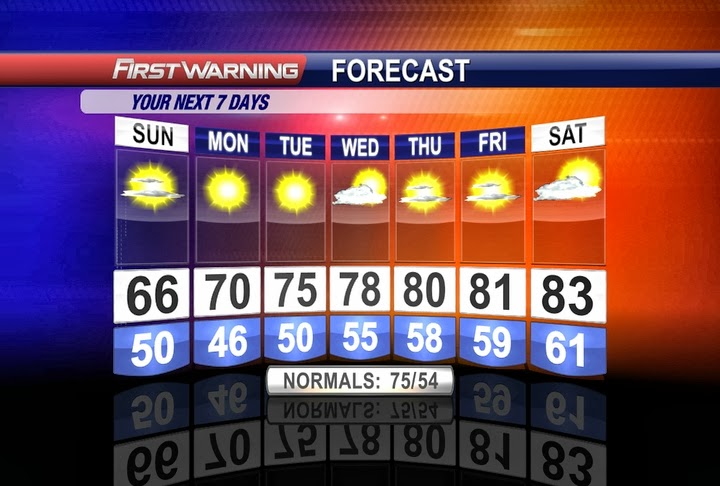 "If God sends us on stony paths, He provides strong shoes"– Corrie Ten Boom
My wife is a weather fanatic.  Every evening she faithfully watches the weather channel to see what the conditions will be for the upcoming days.  Her favorite part of the program is the seven-day forecast.  Though not always correct in their predictions, they are surprisingly accurate a majority of the time. Imagine such a thing – the ability to know what lies ahead for the next seven days.
There are many things that we cannot predict.  There are many unforeseen events that take place in our lives each and every week.  However, there are three things that we can bank on for the next seven days.  Here is the seven-day forecast for the child of God:
1. God's Promises are Reliable.  The next seven days will be filled with the promises of God.  They are all around us.  They sustain us.  They give us life, joy, sustenance, and hope.
2. God's Providence is Real. The world was created by Him.  He holds it in His hands.  He is holding your life in His hands.  All things are made and kept by Him.  Live with great resolve knowing He is in control.
3. God's Pardon is Reachable.  Each and every morning He makes His mercy new.  In our daily failures, God offers daily forgiveness.
DAILY SCRIPTURE READING: Mark 6-7